"

SXMSIDY's voice is phenomenal; especially the way he controls his rhythm with precision. His lyrics are also well composed, every emotion is perfectly expressed" - Christopher (Music Critic).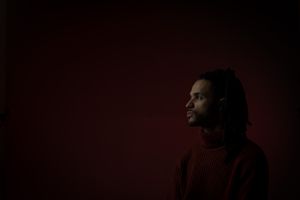 Introduction
French-born singer, SXMSIDY first came in touch with music through his mother's vinyl collection. During Primary school, his fascination with music led him to start singing and attend drum classes. A few years later, he taught himself how to play several other instruments and started producing his beats. His second music release "Lot of Love", which he entirely produced, went on to be an overnight local success, garnering over 40K spins on Spotify. His emergence as a rising artist earned him a feature in Canvas Rebel Magazine. HIS SONG 'WHEN I WANTED YOU' IS ALSO CURRENTLY FEATURED ON THE 'ABREAK58' PLAYLIST.
SXMSIDY isn't only known for his recordings either. Indeed, his live performances have also earned him praise from several venues in Atlanta. 
He's now coming back with his eleventh release, "Insomnia".
New Release
Insomnia
History
Let me take you into the silent chaos of my sleepless nights with 'Insomnia.'
This track is a personal journey through the relentless grip of sleeplessness that I penned in New York.
The lyrics unravel the tangle of thoughts that kept me wide awake. From the flickering streetlights to the quiet hum of a restless mind, 'Insomnia' invites you to feel the intimate struggle of chasing dreams when the world is asleep. Join me in this introspective exploration, where each note is a whisper of the insomnia I've lived and breathed.

"Insomnia" now available on Spotify & SoundCloud.
Press Photos