"

SXMSIDY's voice is phenomenal; especially the way he controls his rhythm with precision. His lyrics are also well composed, every emotion is perfectly expressed" - Christopher (Well-known curator on Playlist Push).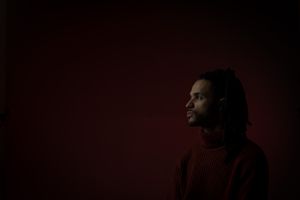 Introduction
French-born singer, SXMSIDY first came in touch with music through his mother's vinyl collection. During elementary school, his fascination with music led him to start singing and attend drum classes. A few years later, he taught himself how to play several other instruments and started producing his beats. His second music release "Lot of Love", which he entirely produced, went on to be an overnight local success, garnering over 40K spins across Spotify and Soundcloud.
SXMSIDY isn't only known for his recordings either. Indeed, his live performances have also earned him praise from several venues in Atlanta. 
He's now coming back with his fourth release, "Loving The Crew".
New Release
Tales
History
SXMSIDY:
"The beat was originally produced by SIGHOST. When I first heard it, I literally fell in love with the dark atmosphere.
I kept listening to it, over and over again to get some ideas and really feel the energy I wanted to transcribe through my words and melodies.
This song is about disillusionment and the willingness to tear down the immaculate perception of things in life. 
One thing that I also wanted to emphasize, is the difference between movies and reality, especially when it comes to love relationships. I was eager to revisit things, what would happen if the most pristine scenario actually took place in our society? I'm not sure it would remain as unblemished. 
Therefore, why do we keep fantasizing about these tales?"
 
Now Available 
Press Photos